Hi again bloggy friends! Jamielyn from I Heart Nap Time is here to share a delicious and calorie-conscience dessert recipe today!
Hi friends! I'm Jamielyn from I Heart Nap time and I'm so excited to be guest posting for Kara's Spring Fling event.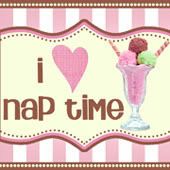 Today I'm going to share with you one of our favorite spring desserts! My mom always made this for dessert in the summer and all the kids loved it!
Ingredients:
Keebler Pie Crust
Lite Cool Whip
2-3 Yogurt (strawberry, raspberry, blueberry, key lime….)
Directions:
Thaw cool whip in microwave for about 30 seconds. Next you will combine the the cool whip and yogurt in a medium bowl. Then place the mixture into the pie crust and spread out evenly. After this you will place in the freezer for about 4-6 hours before serving. You can leave it in overnight, just make sure to leave it out about an hour before serving to let it soften up a bit.
Hope you enjoy! This is seriously one of the easiest desserts, that everyone always enjoys!! No one will ever know it only took you five minutes. And the great thing is it's about 120 calories a piece. Perfect dessert to get you ready for swim suit season ;)
Thanks for having me Kara! I'd love for you all to come by
I Heart Nap Time
and say hello.
Yum! Yum! Yum! I cannot wait to try this! I love that it's so simple and quick and the little calories!! What more could a girl want?? Thank you so much for sharing this with us Jamielyn!
Be sure to stop by I Heart Nap Time for more recipes, crafts, tutorials, and one of my favorite weekly linky parties!  
See you later for more Spring Fling!