Hello Pinterest loving Friends! I hope you're ready for another fun week of Pinterest inspiration, also known as Pinterest Feature Friday!
Your Hosts:
Bev from Flamingo Toes | Michele from The Scrap Shoppe
Malia from Yesterday on Tuesday | Kara from Mine for the Making
This week our special feature is Ashlee from My So Called Crafty Life!
Ashlee has 87 boards and 15.5K pins. Lots of fun to look through – and you can bet I looked through it all – Ashlee is a vintage loving girl after my own heart!
I had to start with Ashlee's Halloween board since it's just around the corner. Look at all the cute projects!
Follow My So Called Crafty Life's board Halloween on Pinterest.
Ashlee has a ginormous
Printable board
!! I mean – you can find pretty much anything you want here!
Follow My So Called Crafty Life's board Printables on Pinterest.
I'm planning out my craft room so I had a lot of fun looking through Ashlee's
Amazing Craft Spaces Board
.
Follow My So Called Crafty Life's board Amazing Craft Spaces on Pinterest.
Um. Pretty much drooling over this
Pyrex board
. I'll take one of each please.
Follow My So Called Crafty Life's board Vintage Pyrex on Pinterest.
Oh. And I can't pass up the
Vintage Trailer Board
. Holy cow these are so cute!
Follow My So Called Crafty Life's board Vintage Trailer Love on Pinterest.
Let's dive into pins!
I'm pretty sure I need to convert my kitchen to pastels – this is just too fun!
Pinned from My Home Style
I need to make up some of these Lace Trimmed Pillowcases – they are so pretty!
Pinned from At Home on the Bay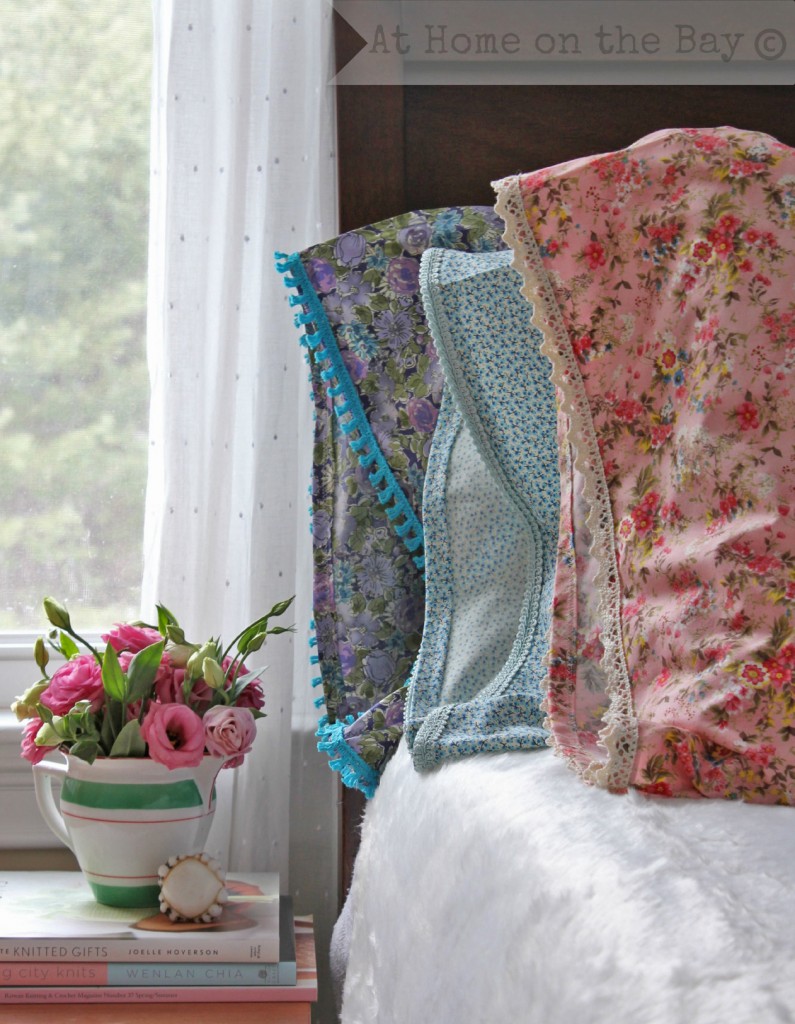 This is one of Ashlee's own projects that I just adore – this DIY Upcycled Tablecloth Tote is so fun and cute!
Pinned from My So Called Crafty Life
This Retro Style Dining Room is right up my alley too! All those colors -and that light!!
Pinned from Skjerstad
I've seen great sliding barn door projects – but this version using vintage doors is my favorite!
Pinned from Apartment Therapy
I found my new napping place. How gorgeous is this Porch Swing??
Pinned from BHG
Well I hope you had as much fun looking through Ashlee's Pinterest boards and pins as I did! Make sure you are following along with all her pins so you don't miss out on anything!
Thanks so much for linking up to the Pinterest Master List Ashlee!
Have YOU linked up??
You could be our next feature!